ABSTRACT
Marketing is psychology, in practice. That's all it is.
This book will introduce you to fascinating research in the areas of social psychology and consumer behavior. But more importantly, this book will show you exactly how you can apply these research findings to acquire more customers for your business.

Focused specifically on digital marketing strategies, Digital Neuromarketing is packed full of examples and screenshots from some of the world's most successful online companies.

The purpose of this book is to eliminate the guesswork for you. To equip you with insights that facilitate a far greater, and much more predictable return for every dollar you spend on digital advertising.

L'AUTORE
Sam Page is a nationally registered consumer psychologist.
He is also the #1 International Best Selling author of Going Up: Proven Strategies for Reaching Higher Levels in Business and Unconscious Marketing: 25 Cognitive Biases That Compel Your Customers To Buy (Without Them Knowing).

Sam is the founder of NeuroTriggers Agency, the world's only full service neuromarketing firm.
INFO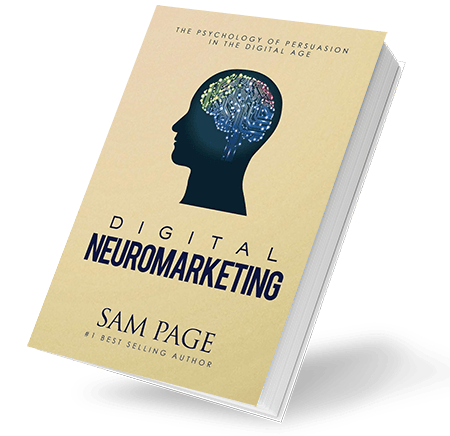 Editore: NeuroTriggers
Data di uscita: 16 settembre 2015
Lingua: Inglese
Pagine: 248